LANGUAGE TUTOR IN CHINA
Language & Cultural Exchange Program (LACE) is mainly created for university students or recent graduates who are between the age of 18-30 and are interested in Chinese culture and intend to learn Chinese. They can come to China during summer and winter vacation and live with the Chinese host family carefully selected.
Families looking to hire a Foreigner want to expose their children to the English or other language as well as widen their cultural education. There are one month(4 Weeks) or one and half month's(6 Weeks) LACE program..
Each host family is unique and has their own schedules, traditions and hobbies - no Applicant experience would be exactly the same.

Age & Required Experience
Between the ages of 18 and 30
Native language one of English, French, Germany, Spanish
At least graduated High School
Good health and physically fit
Clean criminal record
Interest in China and a willingness to be open minded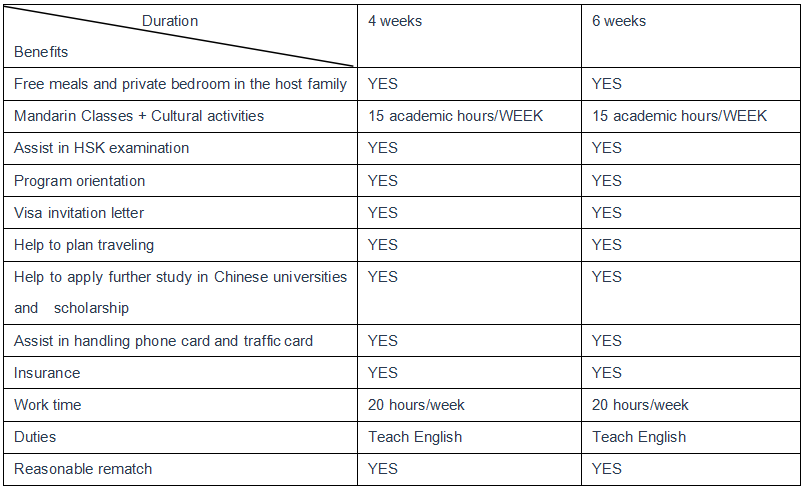 For more information pleasse contact us